Types of Invoice
There are several types of invoice in Practice Master Pro:
Ad Hoc (not related to anything else in the system)
Patient Invoice (an invoice tied to a patient)
Contact Invoice (an invoice tied to a contact)
Visit Invoice (an invoice tied to a visit - this can also be tied to a patient or contact)
Composite Invoice (an invoice made up of other invoices)
Invoice Print Templates (Word Templates)
The Word templates for used when the invoices are printed/emailed/previewed can be found in the Administration menu.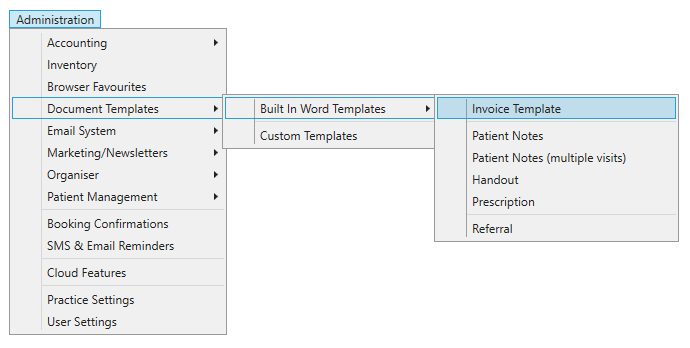 Including Parent Details on a Child Patient's Invoice
When you are invoicing for a child treatment it is useful to include the parents details on the invoice rather than those of the child. You can do this by associating the relevant print template to the child patient. The parents details will then be available when generating the invoice for printing, emailing or preview.
Step 1
Open the patient record for a child patient.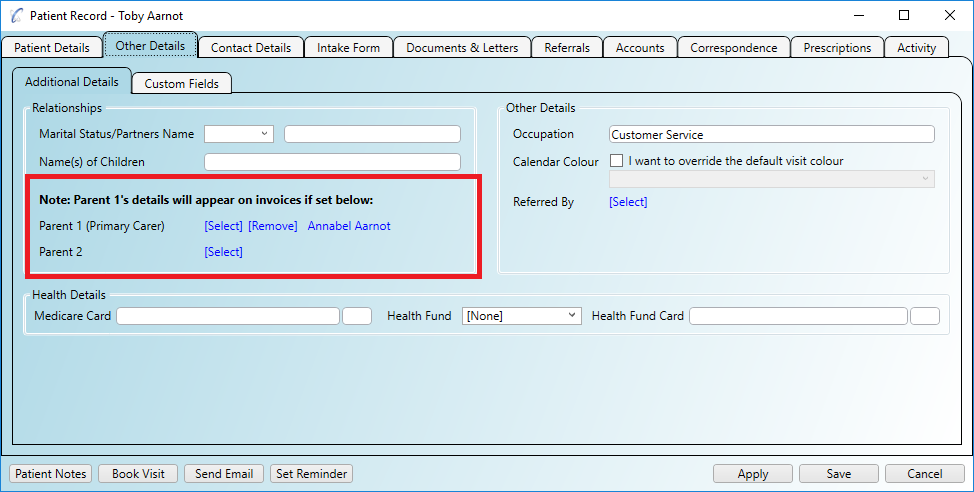 Step 2
You can select 'Parent 1' and 'Parent 2' (if required) from the child patient's record to link them together. A patient/contact browser will appear for you to choose the parent.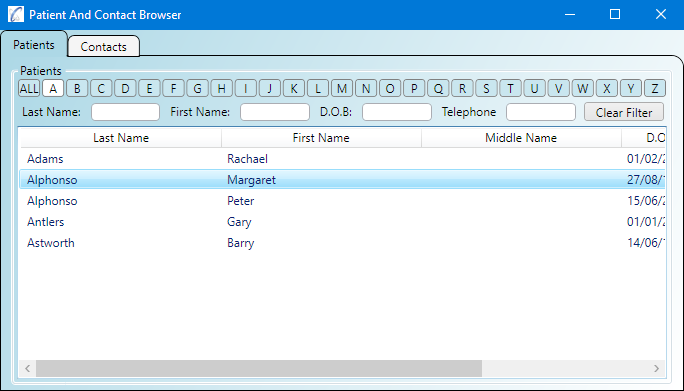 Step 3
Once selected you can choose the relevant print template. The different types of template will allow you to use the different sets of data. For example, you can include either just the primary carers details or you can include details for both parents. The invoice templates are different and have fields for the relevant parents included.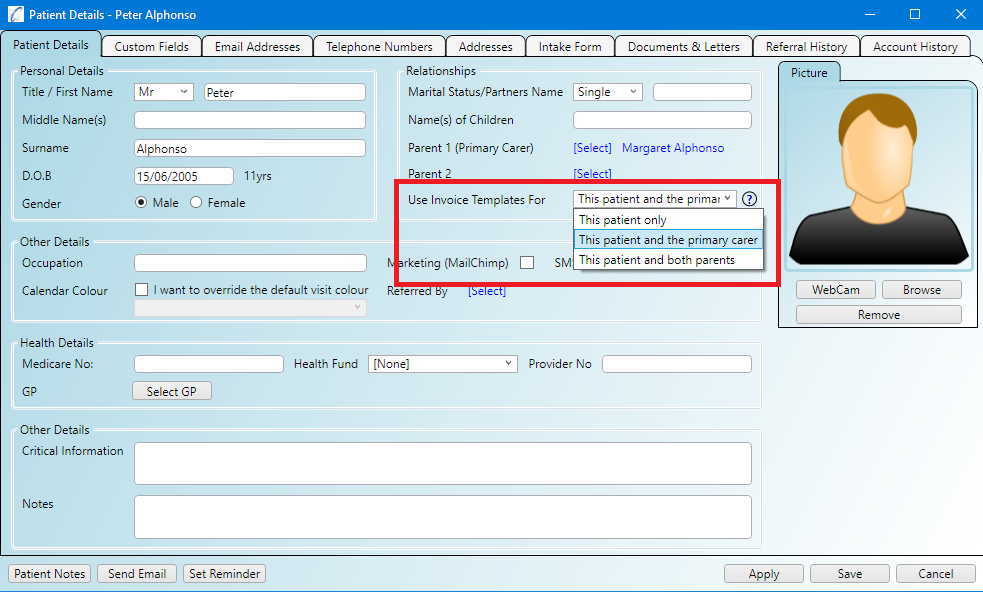 Step 4
To edit the Word templates for these types of invoice you can do so by opening them from the Administration menu.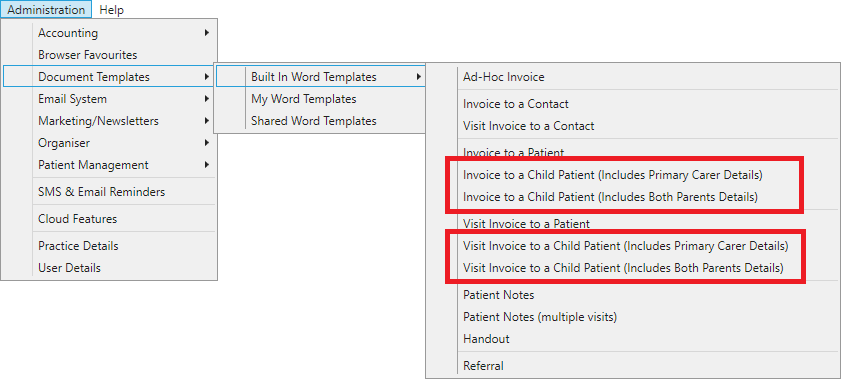 Step 5
Once selected when you print/email/preview an invoice you will see the parents details in the relevant places on the invoice instead of the child patient's details. The other information is still relating to the child (their visit summary for example).